About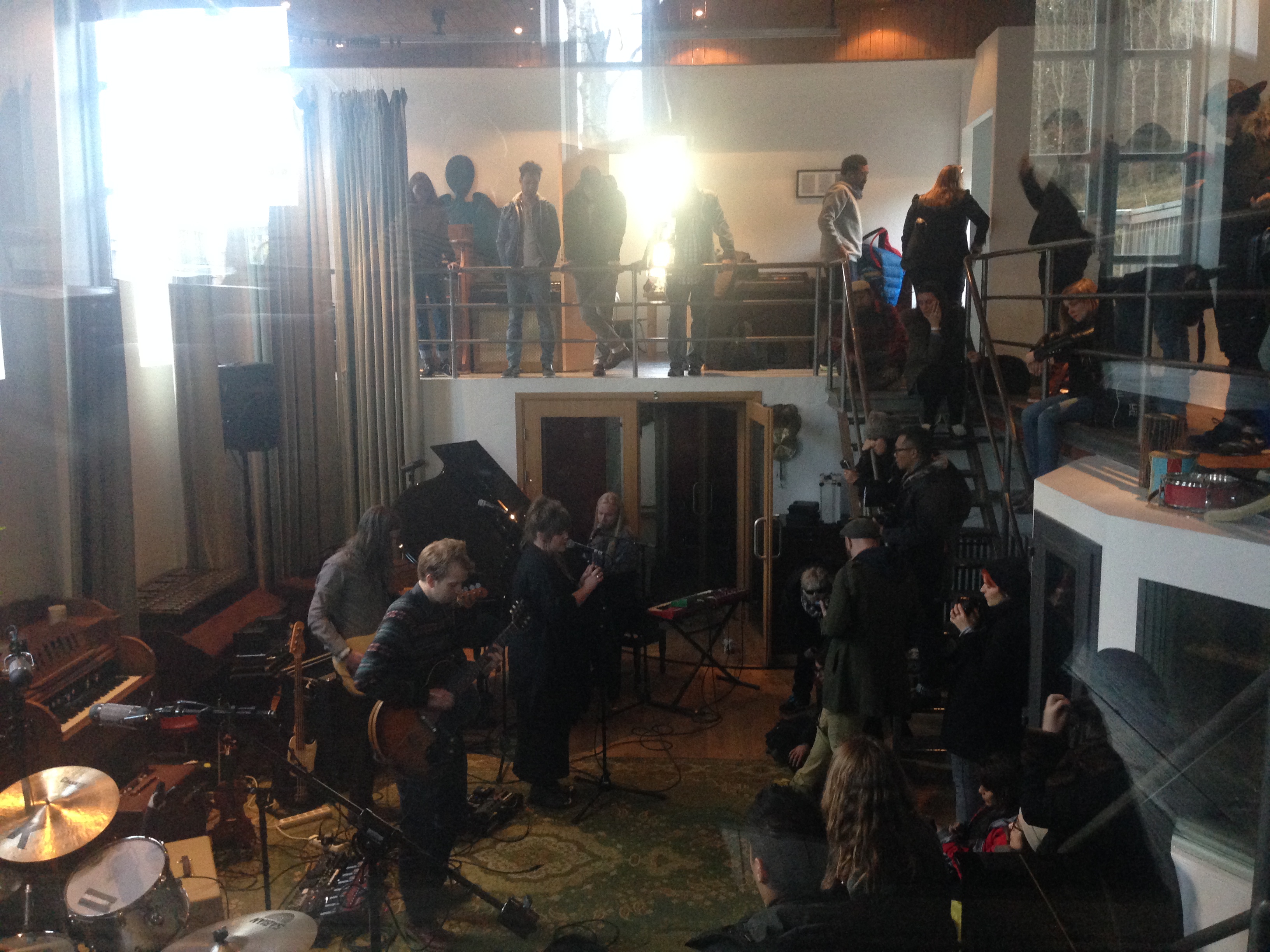 One of the very best studios in Iceland, Sundlaugin comprises a large recording room with high ceilings, a selection of four iso-booths and a 35m2 control room with a balcony and windows looking out onto a creek and pond. A large kitchen/living room provides a chill-out space for clients to enjoy.
The spacious live room - which was used as a rehearsal space for several years - is fantastic for large sessions, but solo singer-songwriters can feel equally at home working here. It is particularly suited to live recordings, an example being in 2009 when Damien Rice performed four open recording sessions in front of an average crowd of 120 people each day.
The live room's spec boasts a wide range of backline: guitars, amplifiers, keyboards, organs, tuned percussion and more. There is also a large number of vintage microphones as well as a good selection of the expected traditional models.
All four isolation booths are connected directly to the live space. One of the booths works well as a dedicated "guitar room", and houses a great choice of electric and acoustic guitars, plus all sorts of amplifiers.
It is located on the border of the country's capital city, Reykjavik, and the vast, stunning countryside of this magical island.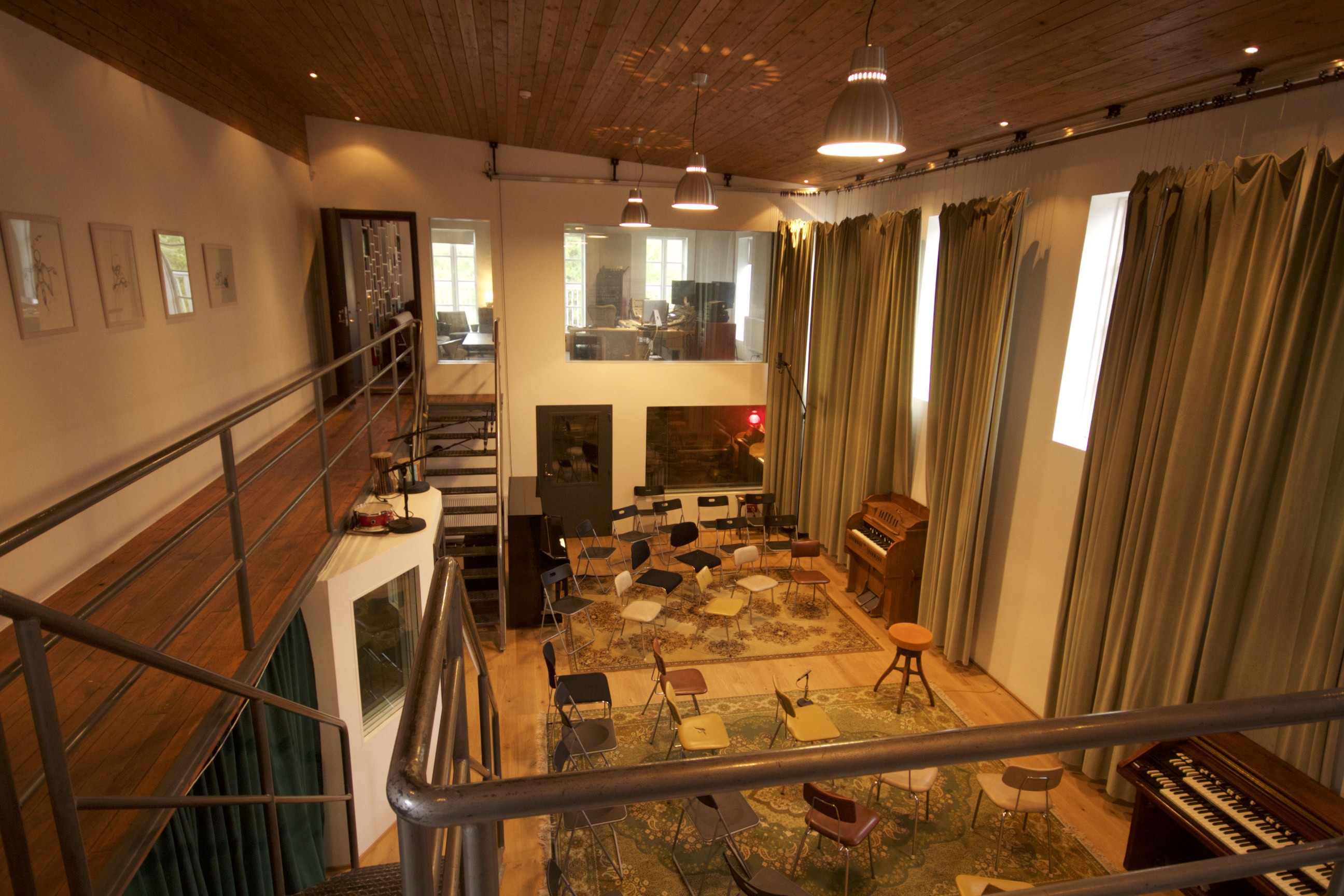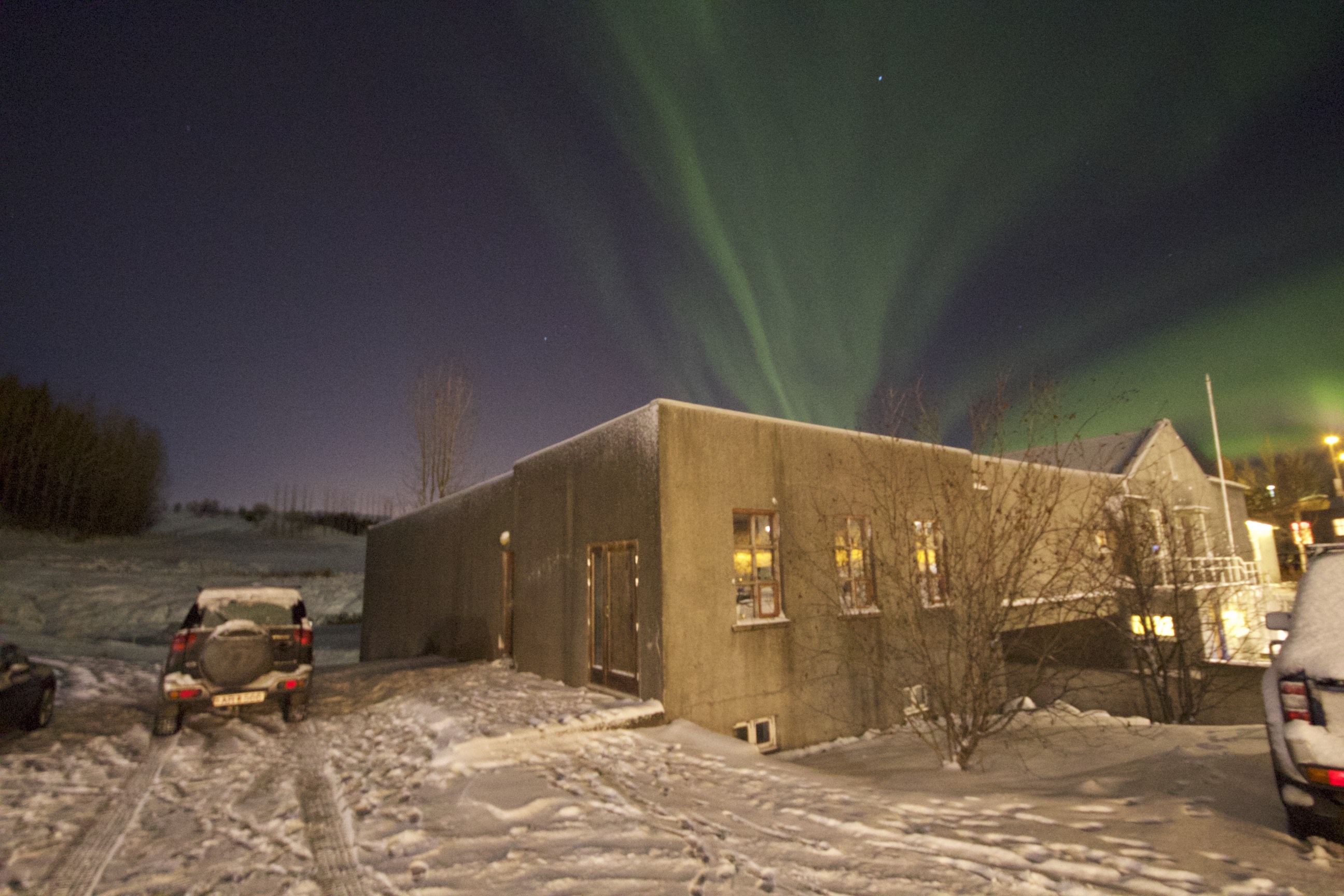 Sundlaugin was originally built as a swimming pool in the 1930s, however in 1999 Sigur Rós converted it into their own rehearsal space and studio. In 2008 it was opened as a commercial facility.
It is hard to imagine a more individually inspiring studio location anywhere else in the world than here. Sundlaugin's position on the periphery of the Arctic Circle is extra special: awesome volcanic terrains, geysers, glacial rivers, snow-coated forests, and of course the greatest lightshow on Earth – The Northern Lights.
Then there is Reykjavik, a beautiful, unique and richly-cultured city which is self-dubbed the "Nightlife Capital of the North".